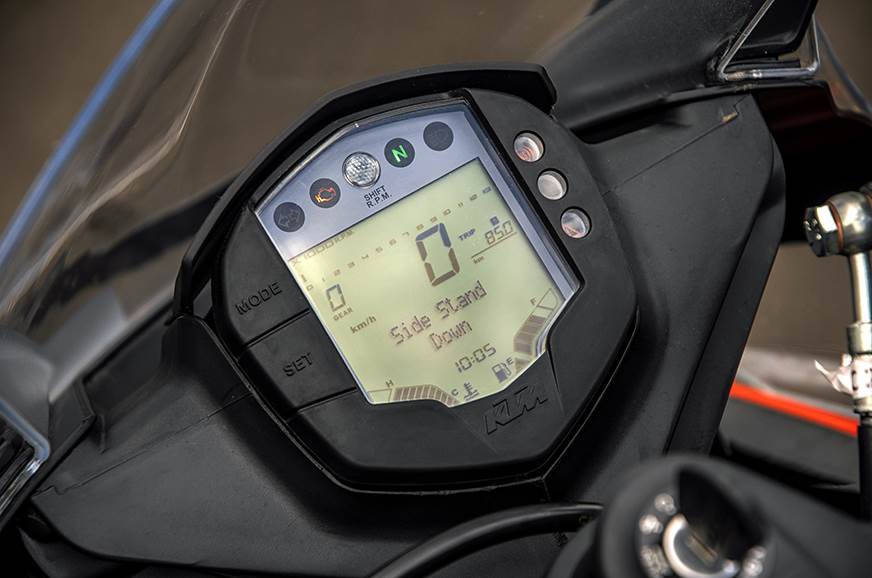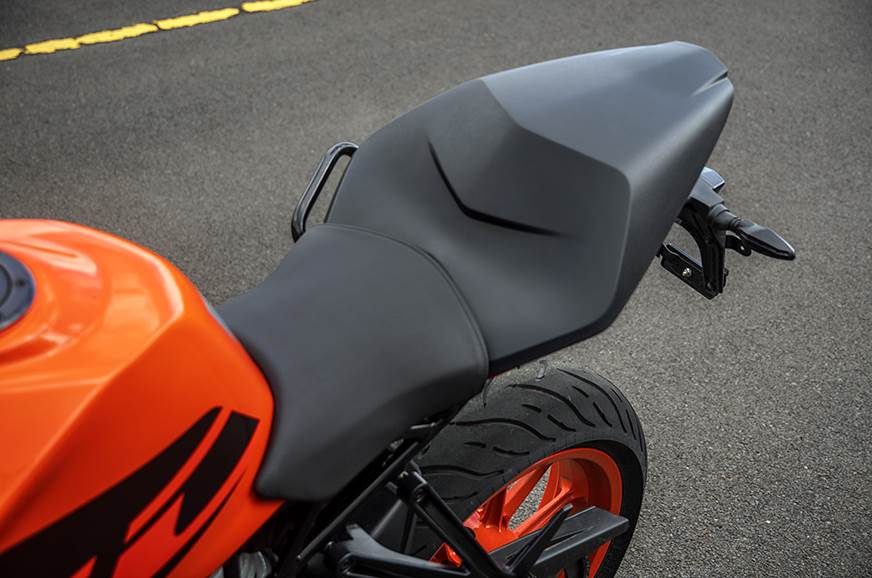 Not too long ago, I was gushing over and completely smitten by my first motorcycle – a KTM 200 Duke. It was quick, sporty and I must admit, it even kindled a dormant hooligan side I didn't know I had in me. This was until a friend of mine showed up to my house on his new RC 200. "Same engine, same hardware, can't be that different." Boy, was I wrong. That's because KTM did more than just throw a fairing onto its naked counterpart. Changes to the steering geometry and ergonomics resulted in a motorcycle that was much more engaging to ride. And the effects of this 'transformation' are evident on its newest, and smallest addition to the RC range – the RC 125
Still a 'Race Competition'?
Well, it carries the RC name, but the 124.7cc, single-cylinder unit is also seen on the 125 Duke and it doesn't make a whole lot of power. A peak figure of 14.5hp comes in at 9,250rpm, which means you really have to wring out the engine and stay high up in the rev band to get going. And even once you're there, the little KTM doesn't surge forward in a manner that we've become so familiar with in bigger KTMs. This is, and certainly feels like, a big step down from the 200 and the 390, but I wouldn't go as far as to categorise it as boringly slow. Down the straight at the Bajaj test facility in Chakan, I managed to clock a speedo-indicated top speed of 116kph, which is decent, given the displacement. The additional bodywork and components also result in a kerb weight that's 12kg more than the 148kg of the 125 Duke. However, we'll know how much of an effect this has had on its performance only once we've conducted a proper road test. The RC 125 definitely isn't the most exciting KTM you'll experience in terms of sheer power delivery or acceleration, but the humble performance and smooth, linear power delivery are exactly what make it a great beginner sports bike.
Dressed for the occasion
The engine doesn't leave you with much to be thrilled about and feels just like how KTM intended it to – a more timed, less frantic iteration of its bigger siblings. But what will leave you grinning is the way the RC handles. It uses essentially the same chassis and hardware as the RC 200 and RC 390, both extremely engaging motorcycles in their own right. What this means, out on the track, is that the little KTM leans into corners with ease and allows you to pick a line and stick to it, effortlessly. In my opinion, the larger RCs are some of the best motorcycles you can get started on, out on the racetrack, but they can be a bit overwhelming for a beginner.
That's where the 125 comes in – with its equally engaging dynamics and very manageable power delivery, it's a motorcycle that will let you direct your focus on improving your technique rather than leaving you struggling to process the speed. And in case you do find things going out of your control, the RC's brakes and single-channel ABS will keep things from going completely south. They're the same as on the RC 200 (which is fitting because this bike weighs about the same as well) and what this means is slower speeds, with just as much brake performance.
Easy on the eyes
It won't take you long to realise that just like RCs we've experienced in the past, this one is exciting and fun too. However, apart from the performance, a huge reason why KTM is doing so well in our country is because of the way it appeals to a young audience. Its bikes are bold and loud, and the RC 125 is no less. For India, the RC gets two colour schemes – orange and white, and black and orange –  before they make their way onto the international bikes that get slightly different graphic schemes. Of the two, the latter with the orange accents under the tail, and bold RC 125 font across the fairing gives the bike a more aggressive look. The India-spec model has also undergone some technical changes in comparison to the one on sale internationally. Most noticeable, is the exhaust. The RC sold here doesn't feature a side-slung single barrel and gets an underbelly exhaust, which is a good thing, in my opinion, and only adds to its slick, sharp design. 
Verdict
The high-end hardware and features, quite literally, come at a cost. If you're looking for your first entry-level, fully faired motorcycle, the Rs 1.47 lakh (ex-showroom, Delhi) price tag of the RC can get you the much quicker Yamaha R15, while leaving you with nearly Rs 8,000 to spare. It can also buy you motorcycles from a segment above – like the more powerful and well-equipped RS 200 – for much less.
And mind you, KTM has made it clear that this is introductory pricing and it's only going to go up. The 125 Duke's price has gone up by Rs 12,000 since it first launched and if the RC 125 sees a similar hike, it will cost just as much as the KTM 200 Duke.
To us, the 125 KTMs are overpriced, but the 125 Duke's high sales numbers have proven that KTM's youthful and sporty image is highly valued in India, perhaps even more so than the bikes' actual performance. If you're a college kid looking for your first motorcycle, or maybe even someone older who's still looking to tangle with something that's exciting while not a handful, the RC 125 might just be as exciting a beginner bike you'll find.
["source=autocarindia"]